SPARKS is "CERTIFIED PARTNER" and "CERTIFIED AGENCY" of ns.publish:
Requirements for financial publications are complex. We offer you a simple solution.

Creative concepts, editorial support, digital processes: On the technological basis of ns.publish, SPARKS CONSULTING combines excellent design and IR expertise with sound process and production know-how.
ITS ALL IN ONE SYSTEM – FROM ONE SINGLE SOURCE
COLLABORATION IN THE DIGITAL PROCESS.
A digitized and automated production process revolutionizes collaboration between investor relations, finance, translators and agency, giving you direct access to all relevant assets:
Investor Relations and commissioned editors write or correct their texts directly in the system.
The finance department gains direct control over all published figures on the basis of Excel.
Auditors, board members and translators track the status quo and identify ongoing changes.
And in the background, designers and graphic artists continue to work on layout and typesetting.
It's simple.
SPARKS is a "CERTIFIED PARTNER" and "CERTIFIED AGENCY" of ns.publish.
SPARKS is "CERTIFIED PARTNER" and "CERTIFIED AGENCY" of ns.publish.
DIRECT ACCESS TO YOUR CONTENT.
PROFESSIONAL TOOLS FOR YOUR EDITORS.
Here, those who are supposed to write will write. The system guides you safely through CI and layout with preset formats and fonts. What You See, Is What You Get!
Changes to the layout, to the images for example, are carried out by the agency as usual (using Adobe InDesign).
For smooth communication among each other, the system offers an extremely practical note function.
This is where important work steps are saved and "frozen". The system can then compare them with later versions at the touch of a button. For example, Monday's version, which went to the translator, with Thursday's version. Or the version that was presented to the WP on Tuesday and what has already changed by Friday. Change management or audit trail has never been easier.
What has happened since the supervisory board or the board of directors, the auditor or the translator last read the draft financial report?
Your finance department staff work in Excel as usual and upload the Excel file to the system via our ns.publish interface, allowing them to directly change figures and tables on their own.
DIRECT ACCESS TO YOUR CONTENT.
EXCEL ENVIRONMENT FOR FINANCE COLLEAGUES.
A real highlight here: We give the finance department "sovereignty over the figures back": With the help of the convenient Excel interface, colleagues upload their tables and figures directly into the layout. At the push of a button, the values are first checked for changes and then accepted upon confirmation. In the process, the system adapts the input to the CI – bolding in the last line, thousand separators, currency symbols, colors, and so on. It looks good.
ONE SOURCE FOR ALL CHANNELS:
Since fall 2020, ns.publish has a convenient XBRL module that allows you to create a valid ESEF package of your report yourself and "on the fly" according to ESMA and XBRL International specifications.
Roughly described, it works as follows: Your Excel files need to be adjusted once, slightly. Then you sort your own terms in the module to the appropriate XBRL tags – done!
At the push of a button, the complete ESEF package is created.
BETTER THAN ANY SAFE IN SWITZERLAND
The protection and integrity of sensitive data, as well as its unconditional availability, is a frequently neglected topic when evaluating publishing systems. Small mishaps, an email for example that reaches the wrong recipient, can result in high fines and immeasurable reputational damage.
ns.publish protects your data with a 24/7 security concept geared towards banks and insurance companies. This includes reliable two-factor authentication for access, indivdual rights and role management, and solid, multi-level backup, firewall and intrusion prevention systems. Central to our approach is the equalization of the three dimensions of information security management: people, organization and technology. Our security concepts are reviewed and certified annually by independent IT security experts in in-depth assessments.
IIT SECURITY, TAILOR-MADE FOR THE HIGHEST DEMANDS WITH HIGHLY SECURE TWO-FACTOR AUTHENTICATION?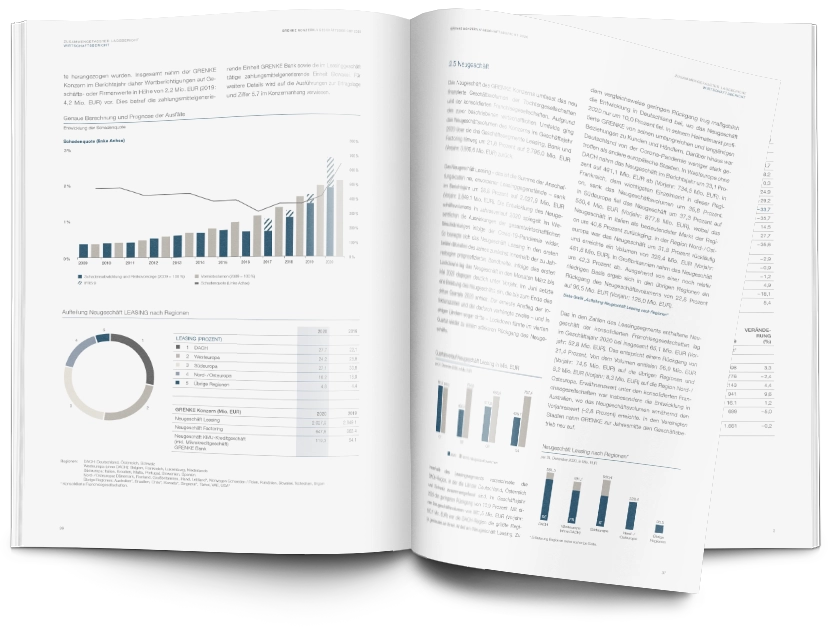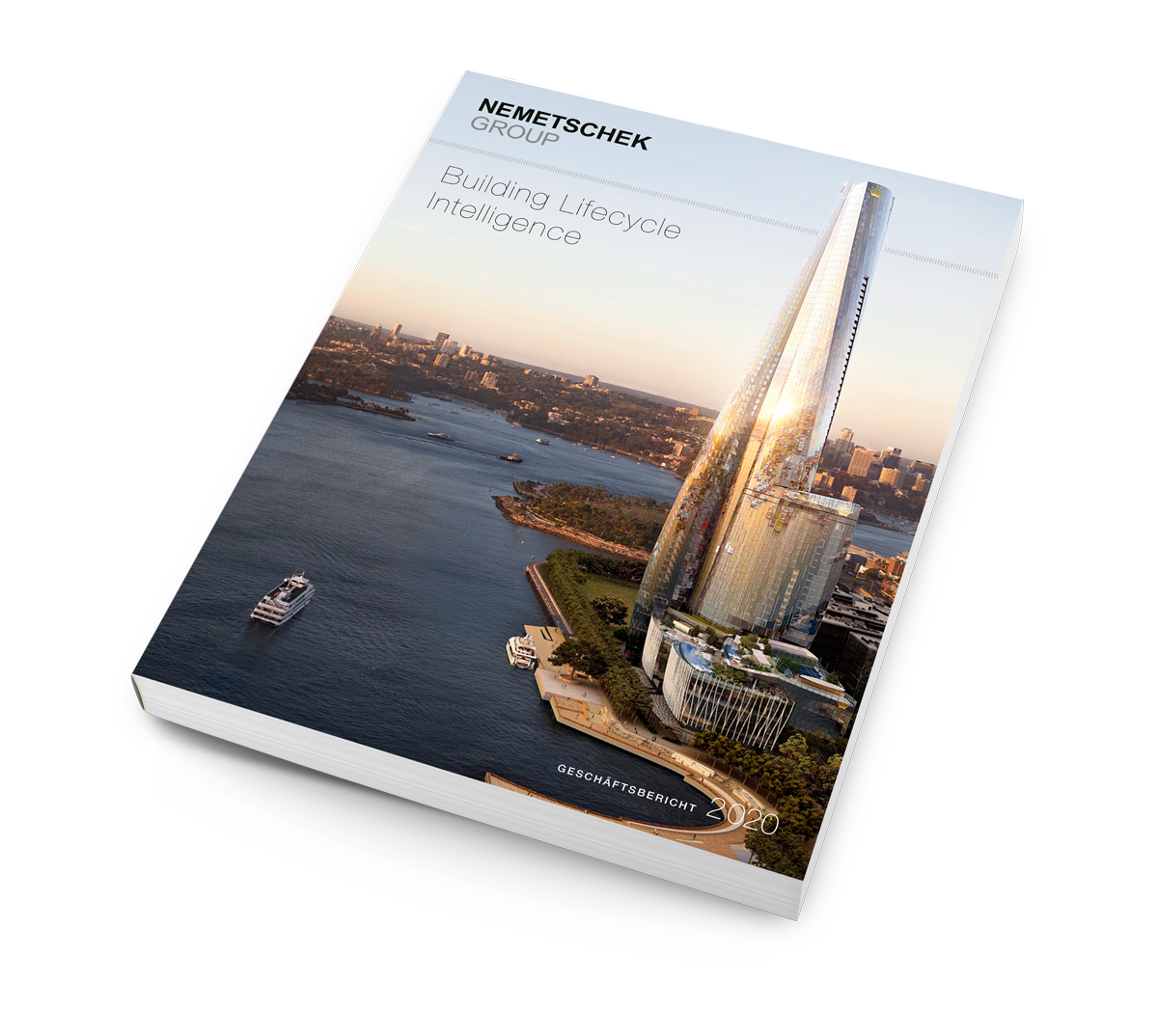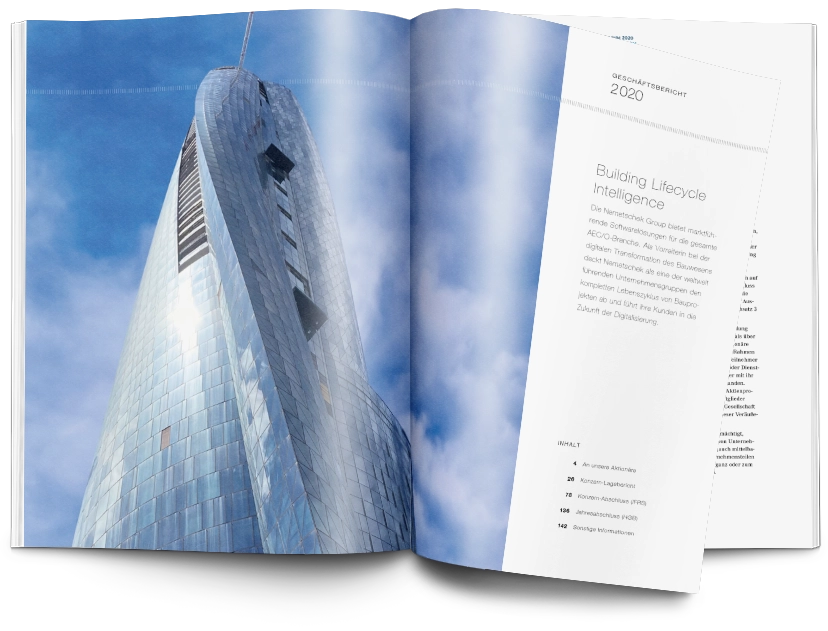 Complete. And very accurate! With swiss thoroughness, not only the software but also the accompanying brochure has been created. it says: Who needs the product and what are the advantages? What are the components and what can they do? What are the benefits and how do we differentiate ourselves from the competition? The brochure provides detailed answers. Curious? Send us a short mail with this link – we will send you the current issue by return of post. (You can only get more information in a personal webinar).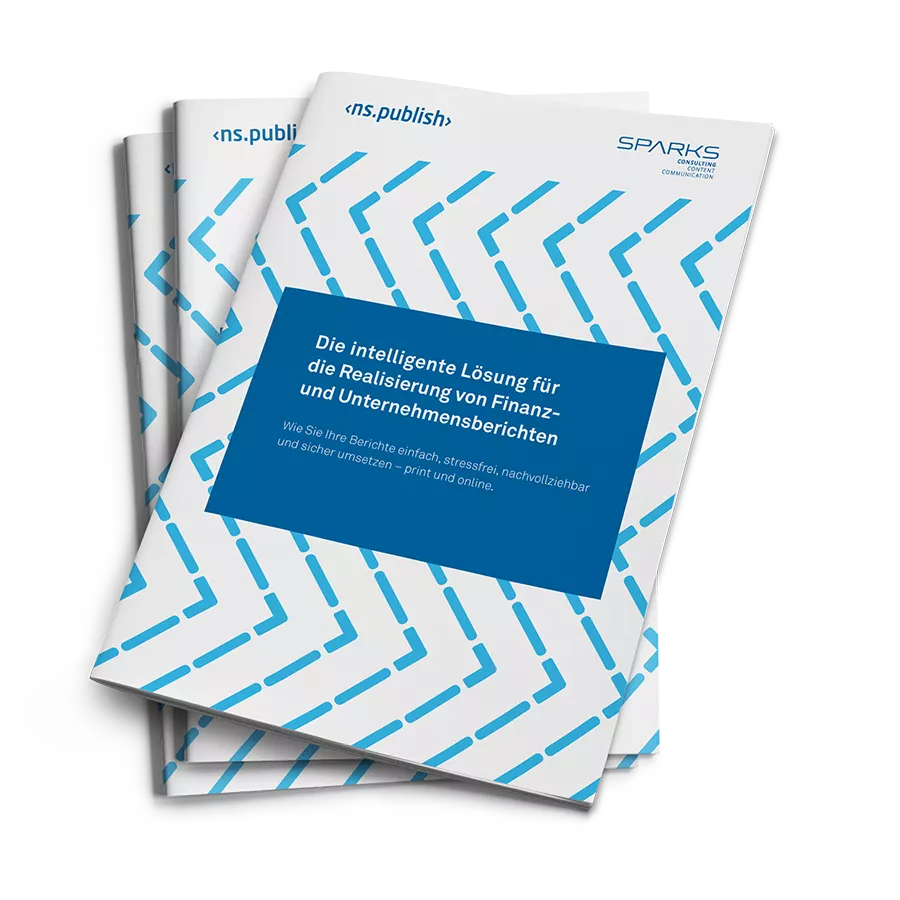 From CompuGroupMedical to Daimler or Nemetschek to MTU Aero Engines. You can find the prominent references on page 15 in the PDF – the PDF can be found at our office (please request by mail).
What does ns.publish cost?
For an ns.publish project, we divide the costs into four blocks:
Setup costs: These are one-off amounts incurred to set up the system for the first time: From the joint workshop, in which your needs are precisely determined and recorded, to the setup of the employees involved (investor relations + finance, agency, translator, auditor if necessary, etc.), to training and the start-up.
Annual license costs: Here, the development and maintenance costs of the software are due, but also fees for the provision of employee access and the system on the vendor's servers. The most important multiplier is the number of so-called concurrent users.
Ongoing support costs: ns.publish is designed in such a way that the customer can largely operate the system himself, depending on his own time and previous knowledge. The support costs are correspondingly low. However, most customers let the agency help them with all design questions and sometimes also with "data entry" and the insertion of corrections.
"Money And Time Saved" - the largest cost block is called "money saved - time saved" and can be directly countered to the above 3 costs. Unfortunately, in the rarest cases it is concretely quantifiable. The larger it is in fact. This is especially noticeable when time is tight at the end of the publication and you still have your head free to take care of details. If you don't believe us, ask our customers. We will be happy to provide you with comparable references.
How long does the setup of ns.publish take?
To get ns.publish "up and running", you should allow between 6 and 8 weeks - calculated from the signing of the contract and depending on whether or not it is the (annual report) high season. What takes so long? There needs to be a kick-off meeting to set your parameters, get the system and your data set up, and a training session (1/2 day). Then you can get started.
Who works with ns.publish?
If you want to, everyone! In other words, all departments and colleagues who have something to say, contribute or change in the financial report. For example, the IR department, which creates or edits texts in ns.publish. In general: internal and external editors or graphic designers. Then the colleagues who write the sustainability section and, of course, the finance department, which uploads its figures directly with Excel (and thus knows for sure that the values are correct). Then there are the editors, when they have to make repairs directly in the text, and also the translators, who make their contribution here. From the first input to the final tuning. But: everyone can - no one has to.
The process is, of course, cleanly structured and strictly controlled: No uncontrolled growth - only lean structures. Because that's faster and better.
What can users do wrong in ns.publish?
"Only those who do not work, do not make mistakes ..." - right - but with ns.publish, you can undo almost everything, including mistakes. Versions are saved and with them, the corresponding information, who, when last changed something. And with the handy milestone function you can also see what exactly has been changed. "Find the error" becomes so very easy!
ns.publish works with Adobe InCopy - why not with Word?
InCopy actually works almost exactly like Word (editor's note: only better). Admittedly - you have to get used to one or the other function, but if you know Word you will master InCopy perfectly in no time without any special training. Promised.
ns.publish does not work with Word but with Excel - is this true?
Yes and no: Yes. ns.publish uses Word only as an exchange format and control medium. No: texts are edited with Adobe InCopy. And for the input of all tables and the most important key figures, Excel comes into play - a tool that every financier knows blindly and that is used by various business intelligence applications as an export format. This way, ns.publish can ensure that all values in the report always correspond to what the responsible department delivers. Exactly that. Because the Excel tables are imported 1:1 into the system.
How to create iXBRL data from an annual report?
ns.publish has (as of 2020) a powerful ESEF/iXBRL module that simultaneously triggers an iXBRL export for the financial report from the existing data - according to the "single source of truth" principle. Please also read the detailed articles in our blog at www.geschaeftsberichte.de.
FAQs on ESEF: Questions and answers on the technical regulatory standards of the European Single Electronic Format (ESEF)
ESEF is coming and will become European law
mms announces iXBRL interface for ns.publish
AWARDED!
SPARKS CONSULTING IS CERTIFIED AGENCY PARTNER (CAP) AND CERTIFIED IMPLEMENTATION PARTNER (CIP) OF NS.PUBLISH SINCE 2017.
NEED TO KNOW?
MAKE AN APPOINTMENT HERE FOR YOUR PERSONAL ONLINE WEBINAR – IN 45 MINUTES I WILL SHOW YOU THE MOST IMPORTANT FEATURES.
DATES:
WEBINARS FOR BEGINNERS AND INTERESTED PEOPLE, BRUSH-UP TRAININGS FOR CUSTOMERS – FIND ALL DATES HERE.